Edith Albro
A Charter Member inducted in 1978 (Female) Service Division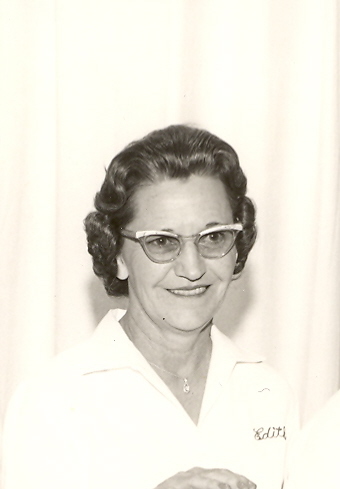 Among the first women in OKC to bowl a 600 series
One of the organizers of the OKC 600 Club and Scratch Doubles
A Charter Member of the OKC 600 Club
Secretary for many years of OKC Womens City League
OCWBA Secretary - 2 years
Captain for many years of Kansas City Life Team
Instructor for two years at Brantleys Bowling Alleys 1932-33
Comments on application:
E R "Pinky" McCan "A fine leader with a pleasant personality,
a dedicated excellant skilled bowler."
Charles Saulsberry: "This lady was a fine team bowler, not the
highest average but one of the most consistant."
Her averages were pretty good in the 1930s and 1940s
155, 158, 160, 165, 155 High 5 year average.