Way, Jerry C.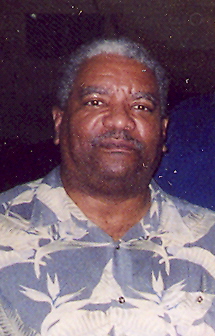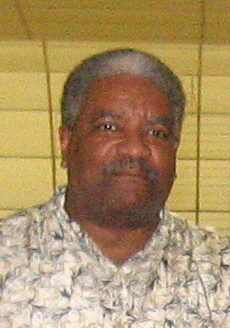 Escorted by one of his students Grace Hall
Jerry is being inducted into the Oklahoma City Bowling Hall of Fame in the Service catagory. He is the first coach inducted into the Hall primarily for his coaching skills and we picked the very best.
Born in Philadelphia, he moved to Oklahoma to attend Oklahoma Christian University where he earned his Bachlor of Arts degree in 1981.
Jerry started coaching bowling to youth bowlers in 1981 at Brunswick Heritage which is the first year it opened. He moved on to coach at Boulevard Bowl, Hilander Palace and is presently at 66 Bowl. He is a level 2 certified coach and has coached at every level.
What makes Jerry a terrific and sucessful coach is that he not only teaches technique but responsibility and respect to fellow bowlers, fundamentals, sportmanship and lane curtesy. He takes students under his wing and builds confidence in their ability. He includes the parents and goes out of his way to help a student in need. Jerry has that ability to diagnose and correct problems, like the time he drove to Enid when he got a call that a student was struggling with her game and lane conditioning.
Jerrys coaching ability has a positive influence on his students and they continue to return for his help even after they have moved up to adult leagues. Jerrys students are some of OKCs finest young bowlers today and many have league averages over 200 and have received honor score awards from USBC.
Jerry was voted in the top 100 coaches in America by the Bowlers Journal in 2004 and has been chosen by the Oklahoma BPAA to give coaching classes to beginning coaches at various bowling centers. He coaches in the Oklahoma High School Bowling program and gives unselfishly of his time for his students.
He is an advocate for the Scholarship Programs available to youth bowlers.
Last summer he heard of a Gen Gap league at Meridian Lanes offering huge scholarships so he took 8 teams from 66 Bowl to Meridian Lanes for those scholarships.
Being a highly successful coach doesnt mean you have to be a good bowler but Jerry is a good bowler. He has a high game of 289, high series of 786 and has maintained a league average the past 5 years of 197 to 199. He has an 11-in-row award and was on the winning team in last years OKC Open Championship.
Jerry teaches new hires at Hertz Reservation Center and has conducted a childrens worship program for 20 years at Britton Road Church of Christ.
For his dedication to youth bowlers and his expert coaching the Oklahoma City Bowling Council proudly inducts Jerry Way into its Bowling Hall of Fame.