Wright, Rhonda F.
Year Inducted: 2008
Category: Performance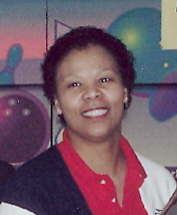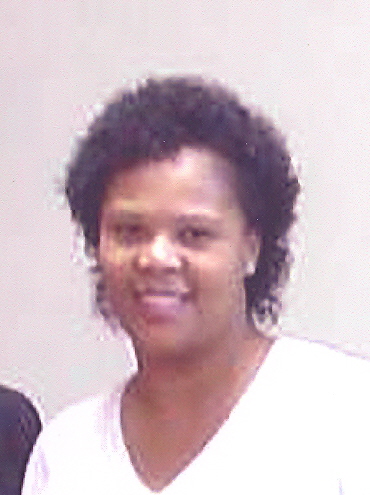 Escorted by Robert Houston
A very disciplined, focused and highly competitive bowler, Rhonda has consistently been one of the top women bowlers in the Oklahoma City area. Bowling in as many as four leagues a week, her average since 1999-2000 season has been well over 200 with a 217 high average in 2000. Her 217 average as well as her 208 average in 2004-05 earned her Bowler of the Year as top average in Oklahoma City for women bowlers. Last season Rhonda bowled an 823 series for an Oklahoma City record high series for women in league play. Rhonda has bowled (4) 300 games (1) 299 game and (6) games with 11 strikes in a row.
Rhonda leads a very active life with three teenage children who are very involved in sports activity but she still manages to practice bowling a least once a week and finds time to go to the movies as often as possible.
Rhonda uses her practice time wisely and studys lane conditions and ball reaction to make herself a better bowler so she can compete with her male counterparts as Rhonda bowls mostly in male leagues because she says it makes her more competitive.
Raised in Guthrie, Oklahoma, the baby of two brothers and 3 sisters, Rhonda works at Tinker Air Force Base.
Because of her competitiveness and consistent high scoring she is often asked to bowl on tournament teams whos averages are all above 200.
Her tournament honors include:
2004 600 club champion

2002 Div I all events winner OWBA State Tournament

1997 Div I Doubles winner OWBA State Tournament

2005-6 season OCWBA High Series (780)

2002-3 season OCWBA High Series (760)

2007-08 season USBC High Series 823
Recipient of OCWBA Lifetime Achievement Award for the 217 League high average in 2005-06.
She also has cashed the Oil Capitol tournament and Greater Tulsa Open and won $1000.00 in the Southwest Tournament, it is because of her high level of skill, her outgoing personality and dedication to the sport of bowling the Oklahoma City Bowling Council proudly inducts Rhonda Wright into its Hall of Fame.