Gibson, Ralph G.
Year Inducted: 2007
Category: Veteran Performance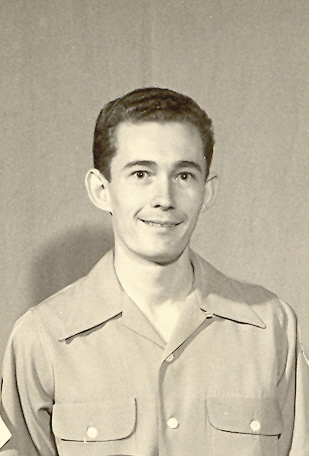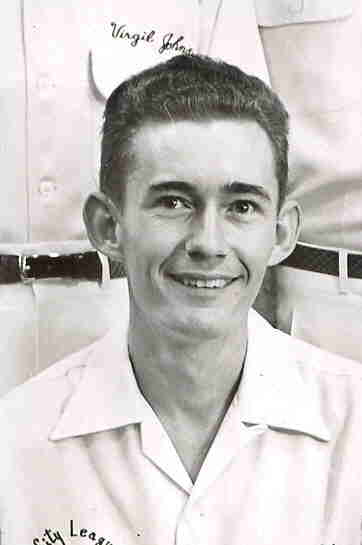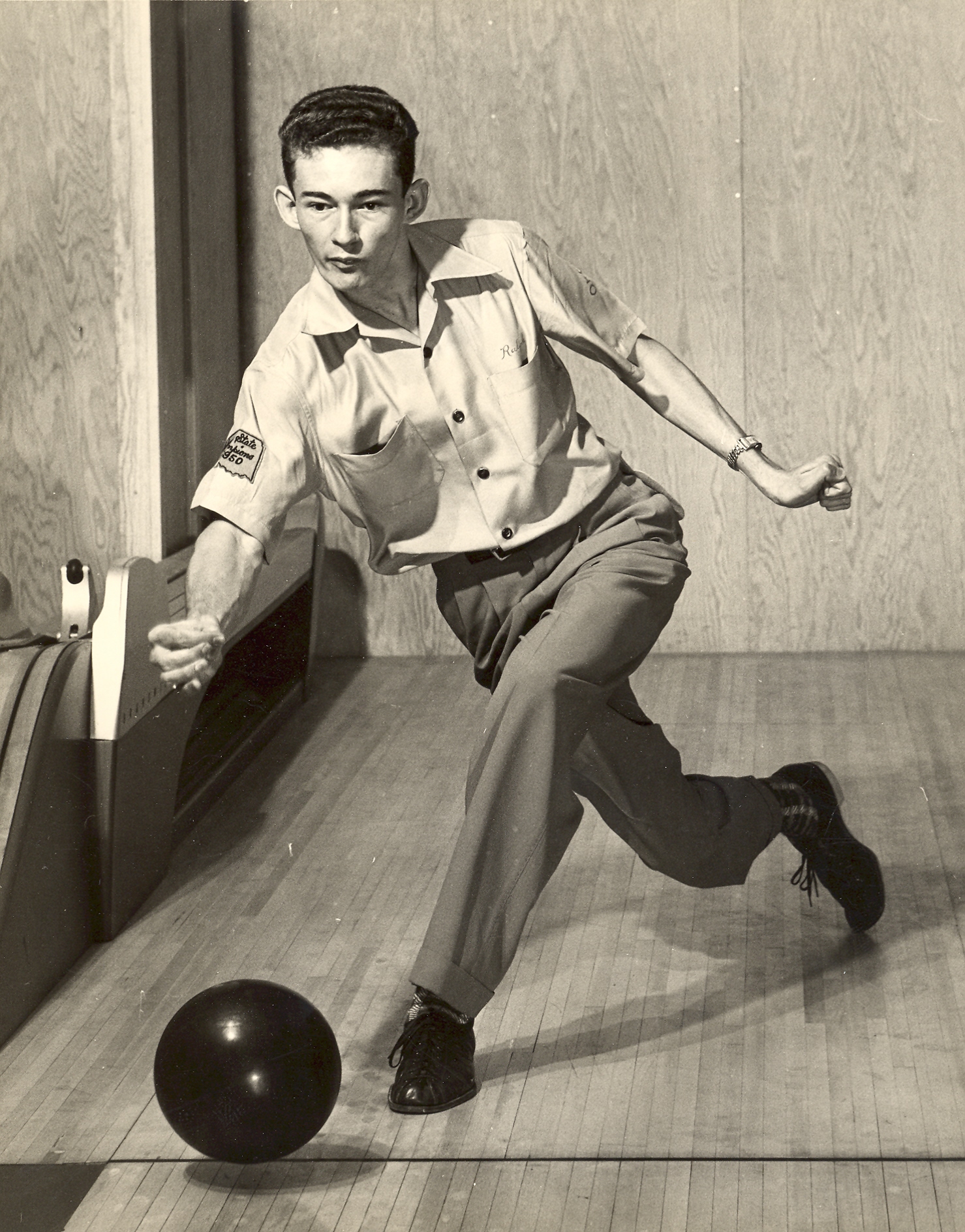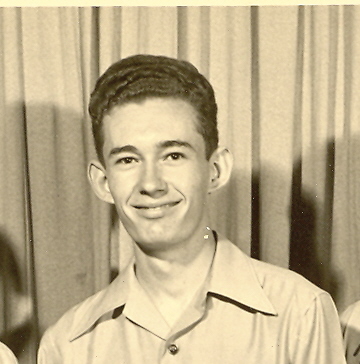 Ralph Gibson is being escorted by his Great Niece Amy.
Anyone who has bowled in competition cant help but be impressed with this gentlemans resume.
Ralph Glenn Gibson is being inducted in the Veteran Skill Division.
Ralph Gibson only bowled in Oklahoma City from the mid 1940s until 1955, but for 10 years there was no one better in Oklahoma City.
At age 13, Ralph started setting pins at Brantley Bowling Alleys in downtown Oklahoma City on NW 6th Street. The owner Ed Jenkins, would let the pin boys bowl free in the afternoons if there were no customers. SInce the losers had to set pins for the winner, Ralph began to improve his game.
In 1946, at the age of 16, Ralph started to be recognized as a terrific bowler. Hall of Famer Bill Riddles would stake him in open Jackpots and split Ralphs winnings. Other Hall of Famers, Hardy Oaks, George Grubb, Virgil Johns, and Malcolm Garrett asked Ralph to join their teams. Ralph retired from setting pins in 1947 and went to work for Morrison Printing earning 80 cents an hour but soon realized he could make more money bowling Strike Pots and Tournaments.
Using a ball given to him that had only one hole to grip with and throwing a fade ball at the 10 pin. Ralph started winning tournaments.
He won 3 State of Oklahoma All Star Tournaments, 3 Mersfelder 700 Club Tournaments, 1949 Oklahoma City Times Classic, 1949 Tulsa SIngles Classic, Ponca City Singles Classic, Ragtime Doubles in Blackwell, Harpman Round Robin Tournament, Sapulpa Singles Classic, Pandhandle Jojpen Doubles and All Events, 1949 State Team Championship, 1948 Oklahoma City Team Championship and did I say WON!?
As a winner of the Oklahoma All Star Tournament Ralph represented Oklahoma at the Granddaddy of all Tournaments, the Annual All-Star Tournament in Chicago, Illinois. Bowling against the likes of Ray Bluth, Don Carter, Andy Varipapa, Buddy Bomar, Buzz Fazio, and many more of the stars of the era.
Ralphs bowling was interrupted for 2 years while he served in the Army during the Korean War.
After his discharge in 1952, Ralph worked at Tinker AIr Force Base for a year then entered college at Oklahoma City University.
During those early 1950s, Ralph continued to dominate bowling honors in Oklahoma City. The Oklahoma City Times Newspaper and other publications named Ralph as their bowler of the day, week and year numerous times and as top bowler in leauge play ever week. He held the Oklahoma City record for 789 series and was one of the first members in the 700 Club.
Ralph Gibson left Oklahoma City in 1955 for a career in the business world working for Union Carbide for over 37 years. Now retired and living in Cape Coral, Florida he still bowls some and in fact has had two 300 games after reaching the age of 70. Plus 2 holes in one in golfing.
Born in the depression, Father died when he was only 9, Working at age 13, a Korean War Veteran, College graduate, Businessman and bless us with his bowling prowess, the Oklahoma City Bowling Council is more than proud to induct Ralph Glenn Gibson into its Hall Of Fame.