Tollett, Wanda J.
Year Inducted: 2007
Category: Veteran Performance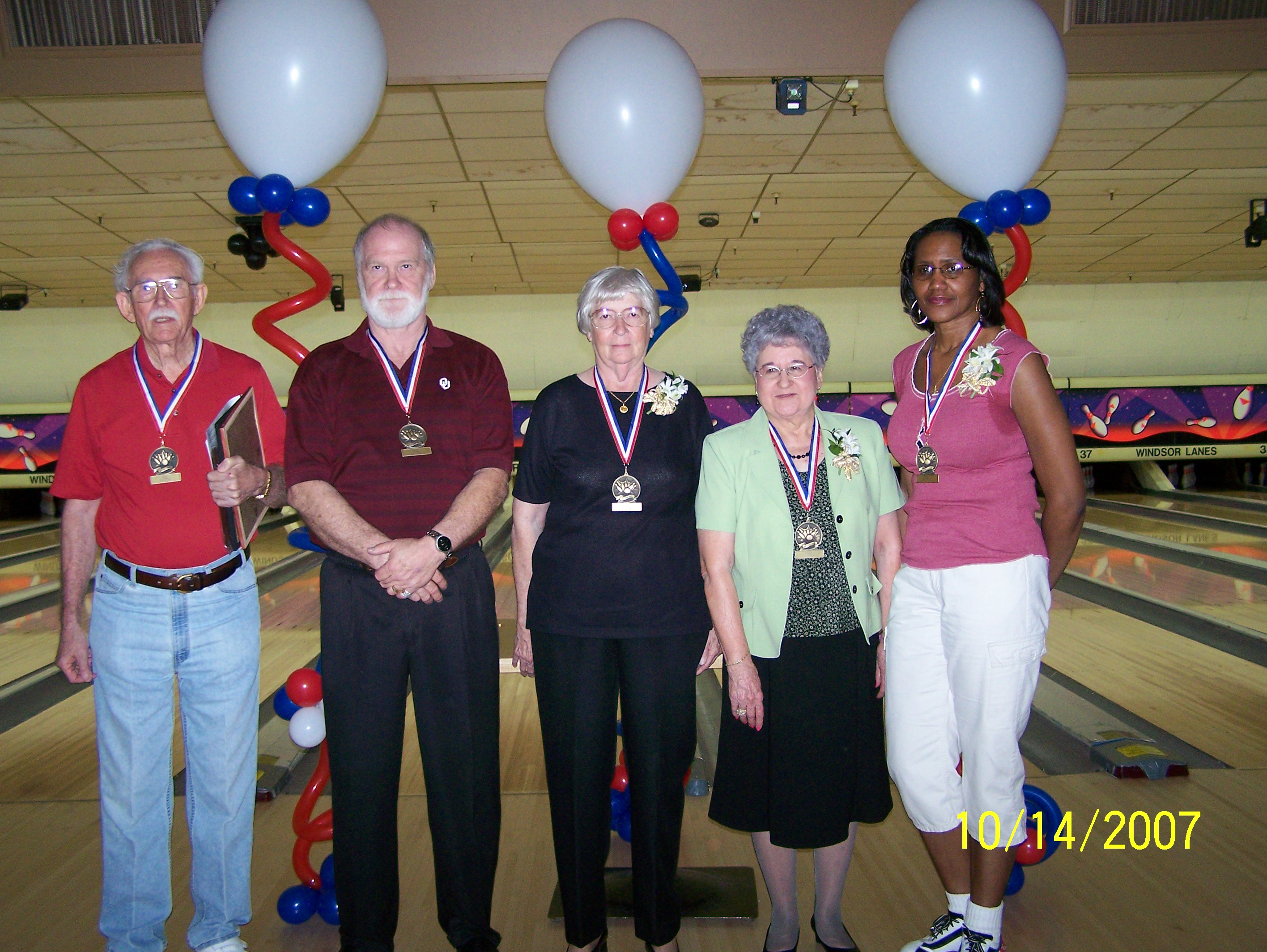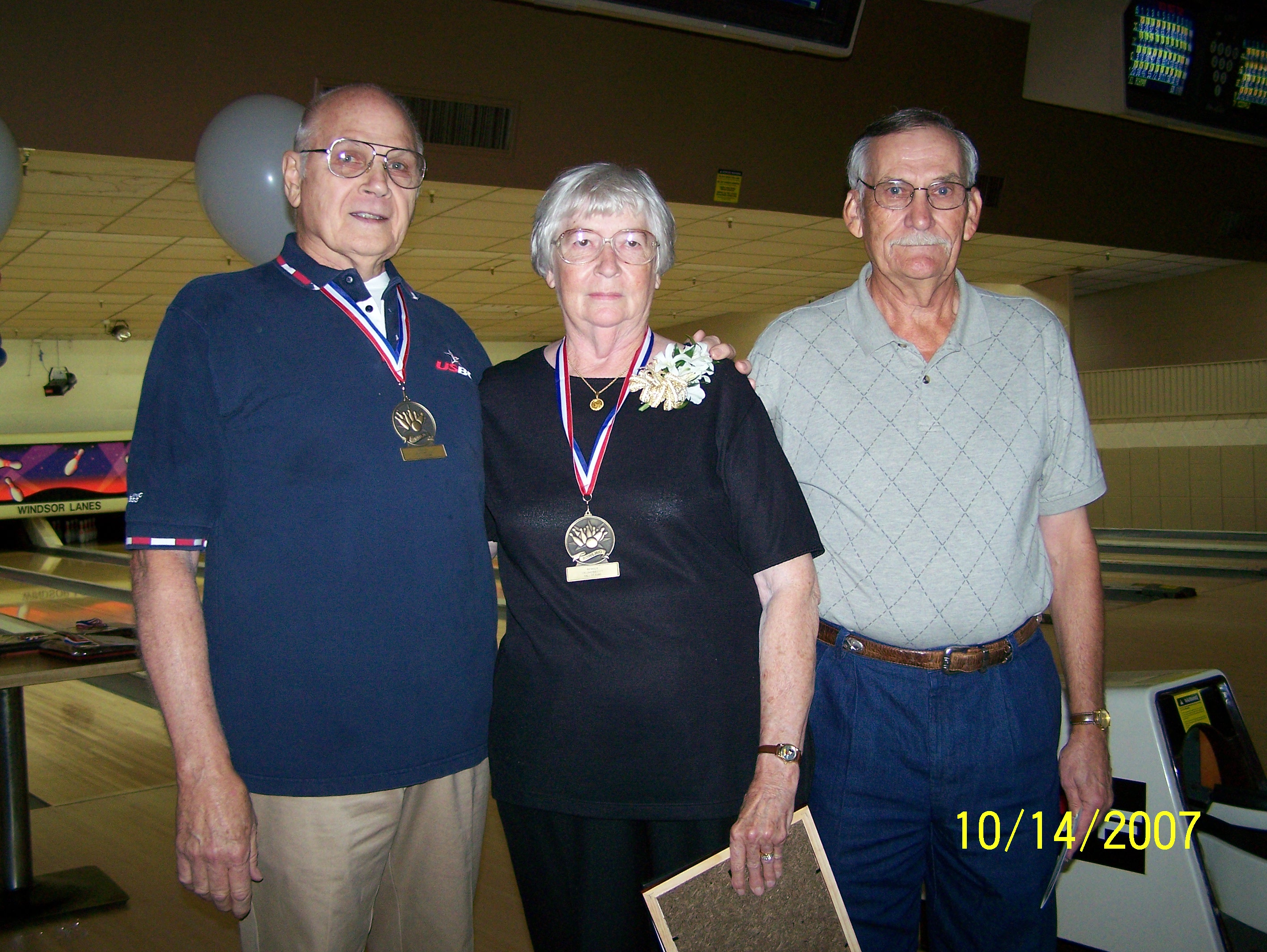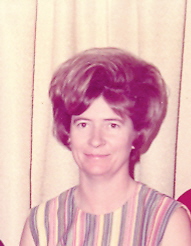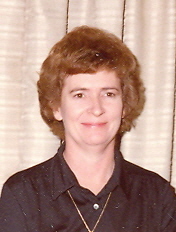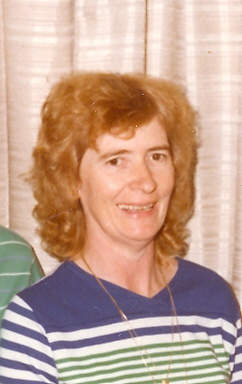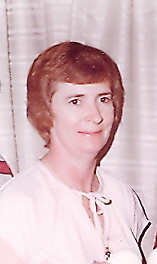 Wanda is being escorted by her husband Leroy.
Wanda, as a bowler has a model for consistency. Her average was always in the high 180s whether she bowled in 1, 2 or 3 leagues a year.
She averaged in the top twenty OKC Women bowlers 10 times in the 1970s and 1980s and in the 1980-81 season her 190 average was number 1.
With her unique approach of bending way down to within 3 inches of the floor, glaring at the pins as to dare them to remain standing, then rushing the line with quick steps, she released a back-up ball.
Though not a prophilic strike bowler, her theory was to insure to pick up all spares and the strikes would come. With that in mind, Wanda very seldom missed a spare opportunity.
Her high games was 289 and high series was 678. The 289 game was the highest in OKC 1983-1984. Wanda is very open, friendly and very competitive and came to win. Therefore she was league champion many, many times, including the Womens Master Travelling League.
Wandas Tournament honors included:
1975-76 Class A OKC Womens Team Champion
1969-70 Class B OKC WOmens Team All Event Champion
1971-72 Class A OKC WOmens Double Chamption
1972 Oil Captial Ragtime Doubles - 2nd place and many others she couldnt remember
Raised in California and moved to OKC in 1968 after husband James was killed in an electrical accident while in the Navy.
Wanda is a retired Security Guard for the Federal Building and now lives with long time companion Leroy Jaco, who is the nephew of Hall of Famer Opal Jaco. She has two daughters, Patty and Trisa, 6 grandchildren and 4 great crandchildren. She spends most of her time now spoiling the grandkids, but does find time to play Bingo and the Slots at the Newcastle Casino.
The OKC Bowling Council proudly inducts Wanda Tollett into his Hall of Fame.