Wagner, Ken
Year Inducted: 2004
Category: Service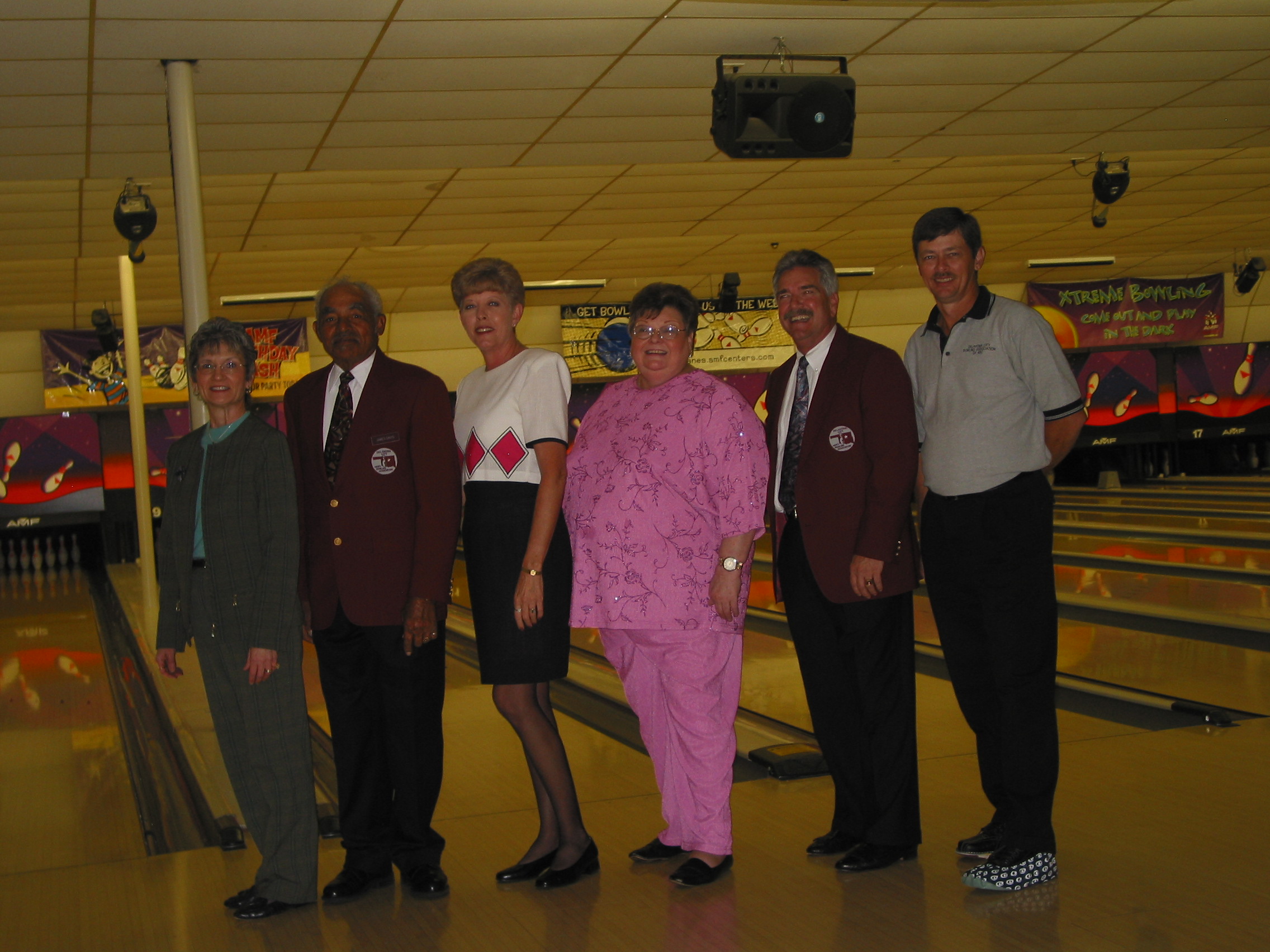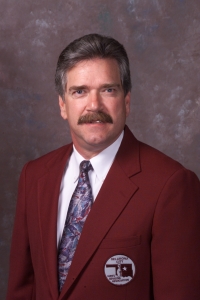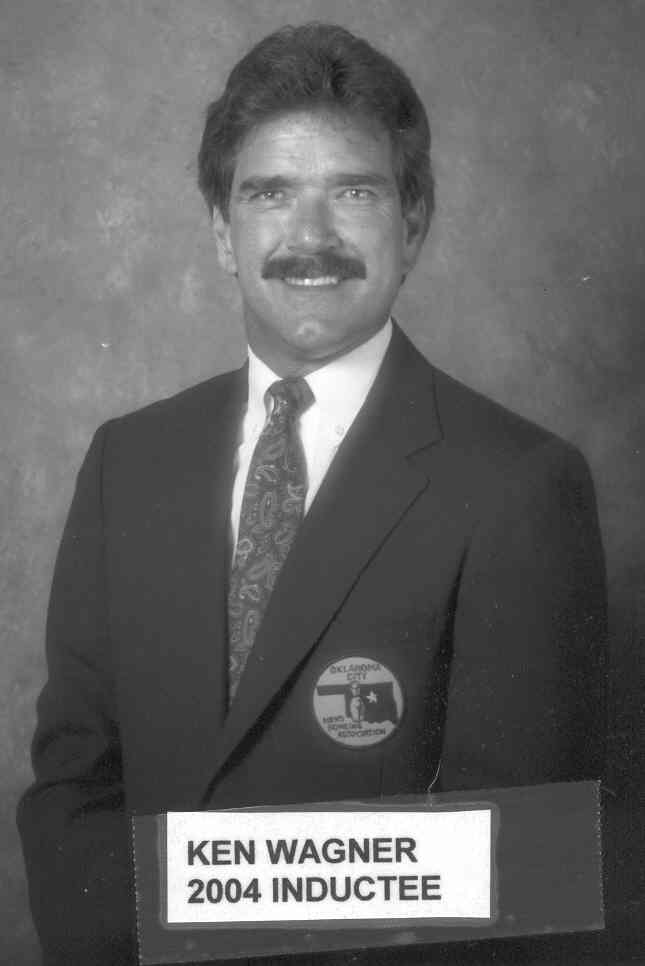 Ken Wagner is being escorted by his very lovely wife Gayla.
Ive known Ken for over 30 years and pretty much knew of all his Service to the Sport of Bowling both as a member of the Bowling Association and a general fan of the sport.
So I asked Ken to provide me with a list of his accomplishments to see if they matched mine or if I might have left something off. Would you believe instead of listing all his service accomplishments, I get a two page list of all the Bowling Tournaments he had won. One was a Beer Tournament DUH! Thats his best kind of Tournament. It was triple elimination tournament and lasted until 3:00am DUH!! No one could out drink Ken and still bowl and besides his partner was a sober Scott Word and you just heard of all his accomplishments.
No seriously, Ken is a very accomplished bowler and has always maintained a 200+ average.
In face he had to beat Pro Bolwer Mike Edwards twice to win the Beer Tournament.
Ken started bowling at a very young age and was one of the first to bowl at the newly opened Windsor Lanes. He was coached by Hall of Fame member June Husted and was:
1963-64 YBC State Champion (YBC was before YABA)
1964-65 State Doubles Champion
He was City Team Chamption 1984 and 2002
He was City Doubles Chamption in 2003
He won this Tournament City Mixed Doubles last year 2003
He has finished as high as third in State competition
Came in 4th in Olympic Trials of 1989
Had a high league average of 214
5 300 Games
6 290+ Games
3 800 Series with a high 841
and has won every ABC award except the Big 4
I showed this to my wife and she said,"Heck you should put Ken in the Skill Category"
I said,"No! You saw Ken bowl at Nationals for the last 8 years havent you!? Enough said!!"
We are here to honor Ken for his contributions to the sport of Bowling.
Ken has been a Team Captain for 20+ years. A League President 15 different times, became a member of the Oklahoma City Mens Bowling Associations Board of Directors in 1983.
After serving a long stretch as Associate Director, he quickly moved up the ranks. He backe the Associations President not once but twice. 1995-1996 and 2002-2003.
A very active member of the association, serving on many committees and also as an Association Representative to the Bowling Council.
While on the bowling council, he has instrumental in forming the OKC Mixed Tourament and has been Tournament Director since its conception. As a member of the Bowling Council his input has contributed greatly to the Hall of Fame selections. He also has MCd the Hall of Fame induction ceremonies the past 4 years.
Ken is a great ambassador for the sport of bowling, having bowled in many leagues and is often singled out in league play for rule interpretation.
He has also contributed both personally and financially to the Associations Annual Championship and to the High School Bowling program.
Whole on the Associations Board of Directors, Ken has attended several state meetings, National Conventions, and bowling Jamborees. He has bowled in many of the local and regional tournaments and always upholds the intergrity of the sport.
His demeanor, generosity, love for the sport, all make him an excellent candidate for the City Hall of Fame therefore the Oklahoma City Bowling Council proudly inducts Ken Wagner into its Hall of Fame.